Join
the
Strategic Business 
Design Practice
at Illumine
Challenge yourself to learn and grow while solving complex business design problems in India's leading corporations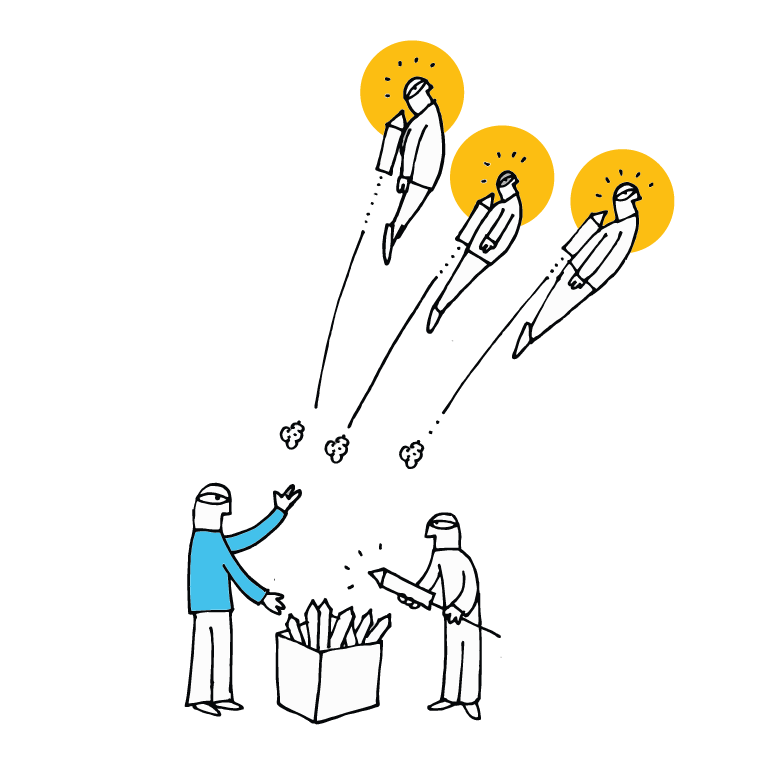 This is your opportunity to –
Do things that strengthen human beings holistically and not diminish them

Work in an environment that values excellence in everything and provides the right environment for you to keep pushing your limits and striving for excellence

Work in areas that have high positive impact for whole groups of individuals, communities and nations

Work on inclusive solutions where everyone involved wins instead of helping a small group profit at the expense of others
Your area of work – Strategic Business Design
Organizations today are questioning their traditional ways of doing business as they encounter massive shifts due to technological advances, social change, need for inclusion, etc. In order to thrive and grow in this new reality, organizations need to change significantly. You can contribute to this change by:
Redesigning Business models
Developing new work and engagement models
Making these models a reality inside organizations by working closely with clients and supporting them in their journeys
Ensuring that every individual across the length and breadth of the organization and its extended ecosystem gets the full value of the solutions and is able to translate it into positive change in the individual's life.
Your spaces of contribution:
Business ethnography to map out relevant data and test the initial model within the client context
Building knowledge products/ solutions by collaborating with various Practice teams (Measurement team, Learning Architecture Team, etc.) within Illumine or ecosystem partners.
Rapid prototyping & evolving of the products / solutions integrating client/ user feedback
Design of assimilation mechanisms to ensure smooth roll-out & ease of adoption of different products/ solutions
Apply different deployment models to ensure large scale adoption and sustainability of the initiative.
And more..
What's it like to work in Illumine Consulting
Work on authentic business design problems
Not sterile consulting: We don't hide behind 'consultant speak'
Design to actualize: We co-create with our clients to actualize new realities
We don't offer pre-made, one-size-fits all answers but build ground-up solutions
Work in the knowing-doing-becoming space
People who have been a part of the team for several years, have stayed on because Illumine offers a 'knowing-doing-becoming' space, i.e. you simultaneously learn to transform yourself, learn to create knowledge, and also learn to translate that knowledge into action.
Working in such a space means that you have to learn to handle business goals without losing sight of your own evolution
Flourish in a commitment-based work model
We are an ownership driven system and we expect you make things happen
We are a high trust, high transparency, and high collaboration system
We have multiple practices that 
re-configure around projects dynamically and in an agile manner
Integrate multi-disciplinary perspectives
Thinking we integrate includes:
Business thinking

Psychology & counseling
Human development
Architecture & urban design 
Anthropology
Media & cultural studies
Engineering
Philosophy
Mathematics
Social work
Computer science
Change management
Coaching & facilitation
Economics
… and we welcome more
Who can apply 
You have a consistent track record of excellence – you may be from a top school or have outstanding contributions and accomplishments.
You have 2-4 years of corporate or entrepreneurial experience (from any domain or background)
You are a HOPE person – which means you are Humble, Open-minded, Perceptual and Engaged. Successful business designers in Illumine have been HOPE people